The DANGLER - REEL 'EM IN!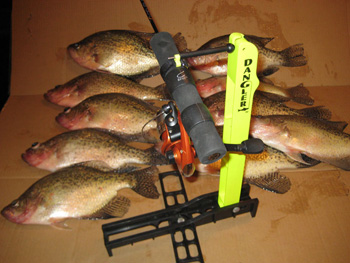 Dangler Rod Holder
The ability to detect the most sensitive of bites and react quickly is key to ice-fishing success and the tip-down action of the Dangler Rod Holder helps you do just that.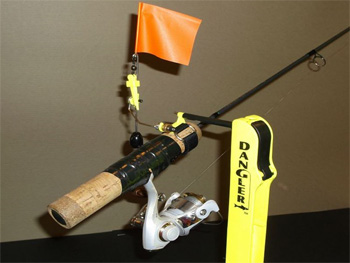 Dangler Trip-Up
The Dangler Trip-Up allows you to quickly convert your tip-down rod and reel combination to an open spool flag detection system.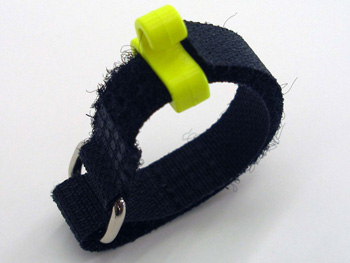 Dangler Rod Holder Strap
Made of Super Tough Nylon - Purchase additional straps for all your rods to allow for quick change of rods when using the Dangler Rod Holder.